Bayern Monaco: a fine stagione Lahm si ritira
Commenti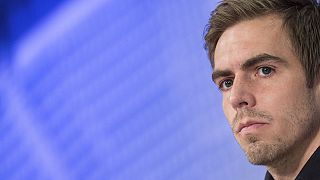 Philipp Lahm ha deciso. A fine stagione appenderà le scarpe al chiodo e darà l'addio al calcio giocato. Il 33enne, capitano del Bayern Monaco, con i bavaresi ha vinto tutto: 7 campionati, 1 Champions League, 1 Supercoppa, 1 Campionato del mondo per club, 6 Coppe di Germania, 2 Supercoppe di Germania e 1 Coppa di Lega tedesca. L'annuncio è arrivato martedì dopo la vittoria in Coppa di Germania contro il Wolfsburg. Vittoria che ha permesso al Bayern di essere la prima squadra nella storia a raggiungere i quarti per la decima volta consecutiva.
Thank you very much for all your messages. A day later, I'd like to explain my decision to you in detail: pic.twitter.com/Xz213rxM73

— Philipp Lahm (@philipplahm) February 8, 2017
"Come ho spiegato diverse volte – ha dichiarato – la ragione è io dò tutto. Dò tutto ogni giorno, dò tutto in ogni partita, in ogni allenamento e penso che potrò continuare a garantire questo livello fino alla fine della stagione, ma non oltre".
Il campione del Bayern aveva già dato l'addio alla nazionale tedesca nel 2014, subito dopo la vittoria della Germania ai mondiali giocati in Brasile.
Sorpresa la dirigenza del club bavarese che, dopo avergli inutilmente offerto un ruolo di direttore sportivo, sperava almeno in un annuncio congiunto del ritiro.