Autobomba in un campo profughi tra Giordania e Siria
Commenti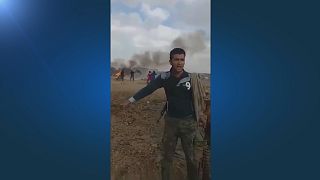 Almeno 5 persone sono morte dopo l'esplosione di un'autobomba nel campo profughi di Rukban al confine tra Siria e Giordania. A darne notizia l'Osservatorio siriano per i diritti umani. Secondo alcuni testimoni la deflagrazione sarebbe avvenuta nel mercato centrale del campo.
#Syria: #Daesh terrorists conducted a terror attack on the Rukban refugee camp on the border with #Jordan. 6 civilians were killed pic.twitter.com/IqkRC4oXpE

— Thomas van Linge (@arabthomness) 21 gennaio 2017
L'agenzia di stampa giordana Petra, che ha confermato l'accaduto, ha riferito che 14 persone sarebbero rimaste ferite e poi trasportate presso le strutture ospedaliere giordane.