Strage Berlino: Anis Amri era dell'Isis, diffuso video
Commenti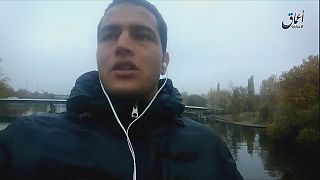 Anis Amri aveva giurato fedeltà all'Isis: lo dimostrerebbe un video diffuso dal gruppo terrorista attraverso il suo sito di propaganda. Un video, registrato forse a Berlino, nel quale il tunisino prima ripete la formula d'adesione all'Isis e poi recita alcuni versetti del Corano.
Infine le minacce: "Questo il mio messaggio ai crociati che bombardano ogni giorno i musulmani", esordisce, promettendo vendette e sacrifici e chiedendo a tutti i musulmani di entrare in azione con nuovi attentati ovunque in Europa.
#ISIS al-Amaq agency releases a video of Anis Amri pledging allegiance to Abu Bakr al-Baghdadi #Berlinpic.twitter.com/sBGF0ul5Af

— Michael Horowitz (@michaelh992) 23 December 2016
Per ragioni deontologiche, non vi mostreremo il video integrale.