Aleppo, si completa l'evacuazione
Commenti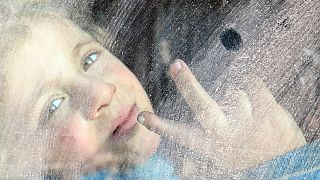 Ad Aleppo l'evacuazione dei civili dai quartieri orientali è quasi completata, secondo le ultime informazioni che provengono sia dall'Osservatorio Siriano per i Diritti Umani che dalla Croce Rossa Internazionale, che comunica di aver terminato l'evacuazione dell'ultimo ospedale e di tutti i civili bisognosi di assistenza medica urgente.
The last hospital in Eastern #Aleppo is now empty. All patients have been evacuated, along with other people in need of urgent medical care. pic.twitter.com/QyAq8IpkZc

—

ICRC

Syria (@ICRC_sy) 21 December 2016
Restano alcuni civili e molti ribelli, alcuni dei quali non intenderebbero arrendersi. In serata si era saputo di centinaia di persone bloccate sotto la neve in attesa di poter partire, ma tutto era bloccato.
Poi è arrivata la notizia di un nuovo accordo e gli autobus hanno ricominciato a partire.
Sono almeno 25.000 i civili evacuati da Aleppo Est nell'ultima settimana.
Nello stesso tempo si procedeva all'evacuazione della popolazione sciita di Kafraya e Al Fouah, assediati dai ribelli di Jaish al Fatah.
L'esercito turco prendeva intanto il controllo della strada tra Aleppo e Al Bab, località sunnita che proprio i turchi, in base a un accordo russo-turco-iraniano, si apprestano a liberare dall'occupazione dell'Isis.
Resta alta l'emergenza umanitaria, anche nei già sovraffollati campi profughi.