Trump sceglie Mike Pompeo, del Tea Party, per dirigere la Cia
Commenti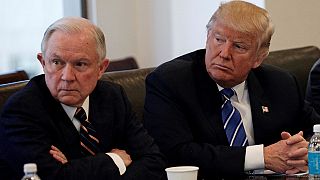 Donald Trump prosegue nelle nomine della sua squadra di governo. Ministro della Giustizia sarà Jeff Sessions, dal '97 senatore dell'Alabama, noto per le sue posizioni accese contro l'immigrazione illecita e oppositore di ogni progetto per la regolarizzazione degli stranieri.
Fa scalpore anche la scelta del prossimo direttore della CIA. Mike Pompeo, esponente del Tea Party, è stato tra i più convinti oppositori dell'Obamacare.
In uno dei suoi tweet più recenti, si dice ansioso di veder smantellato l'accordo con l'Iran sul nucleare.
I look forward to rolling back this disastrous deal with the world's largest state sponsor of terrorism. https://t.co/bifC97jWpY

— Mike Pompeo (@RepMikePompeo) November 17, 2016
Consigliere per la sicurezza nazionale sarà Michael Flynn, che è stato direttore della Defense Intelligence Agency, il servizio segreto militare, tra il 2012 e il 2014, prima di diventare consulente della campagna di Trump.
Non è chiaro quale ruolo potrà avere il genero del futuro presidente, Jared Kushner, già onnipresente nei suoi primi incontri ufficiali#.