Francia: incidente sulla più grande nave da crociera, un morto
Commenti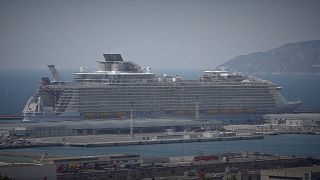 Incidente mortale sulla più grande nave da crociera al mondo, l'Harmony of the Seas, a Marsiglia in Francia.
Una scialuppa di salvataggio con cinque membri dell'equipaggio si è staccata precipitando di dieci metri in mare durante un'esercitazione di sicurezza nel porto.
Morto un filippino. Della stessa nazionalità tre dei quattro feriti, mentre un altro è indiano. L'Harmony, dalla capacità di quasi 10.000 persone, proveniva da Palma di Maiorca ed era diretta in Italia.