Roland Garros, si ritira Nadal: "Ho problemi a un polso"
Commenti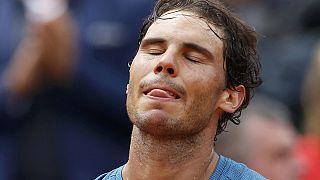 Rafa Nadal si ritira dal Roland Garros. E' stato lo stesso spagnolo, nove volte vincitore dello Slam francese, ad annunciarlo in una conferenza stampa. Fatale un problema al polso sinistro, che impedirà a Rafa di andare a caccia della decima vittoria a Parigi. "Ho un problema al polso – ha detto Nadal -. In realtà sono già un paio di settimane che non sto bene, ma ogni giorno il dolore peggiora".
Nadal: "I have to retire from the tournament because I have a problem in my wrist that I have since couple of wks." pic.twitter.com/cR6nRYDE4E

— Roland Garros (@rolandgarros) 27 maggio 2016
Il Roland Garros perde uno dei protagonisti più attesi, la quarta testa di serie del tabellone, che contro l'argentino Bagnis, aveva conquistato la 200ª vittoria in uno Slam. La strada di Novak Djokovic verso il suo primo titolo a Parigi è sempre piu' in discesa.