E' morta Maureen O'Hara, la diva del Technicolor
Commenti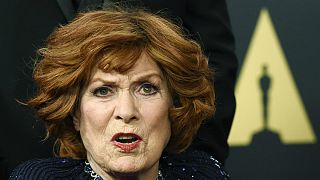 Si è spenta a 95 anni la diva del Technicolor. E' cosi che era conosciuta Maureen O'Hara, ultima diva del cinema statunitense anni Cinquanta.
Maureen O'Hara Dies: Hollywood Reacts https://t.co/ONhcgqoP6gpic.twitter.com/UMvnOFhBsq

— Hollywood Reporter (@THR) October 24, 2015
Tantissimi i ruoli interpretati in quasi settant'anni di carriera. Diretta in molti film da John Ford, ha spesso recitato a fianco di John Wayne. Originaria di Dublino la O'Hara ha iniziato la carriera di attrice nel 1938 negli Stati Uniti. Star indiscussa del cinema in bianco e nero, si fece notare a Hollywood grazie al ruolo ne "La Taverna dellla Giamaica" di Hitchcock. Indimenticabile in "Com'era verde la mia valle" di Jonh Ford nel 1941.
RIP Maureen O'Hara. Fiery actress who starred in classic films of the 40s & 50s dies at 95: https://t.co/frQcWLvcowpic.twitter.com/V8VhQto0jL

— Los Angeles Times (@latimes) October 24, 2015
A febbraio l'Oscar alla carriera. "Ognuno nell'industria del cinema merita di essere premiato almeno una volta, si lavora tantissimo" aveva dichiarato O'Hara al momento della consegna del premio. L'ultimo film nel 1991.