Scandalo emissioni: lo tsunami su Volkswagen arriva anche in Corea del Sud
Commenti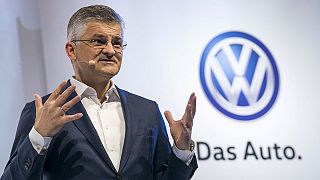 I vertici di Volkswagen giocano la carta del mea culpa, ma la truffa del colosso tedesco sulle emissioni delle sue auto diesel, si estende ormai a macchia d'olio.
Mentre la Corea del Sud, cruciale nel mercato asiatico, ha annunciato un'inchiesta su tutti i modelli della casa di Wolfsburg, spunta l'ipotesi di simili problemi anche su quelli in circolazione in Europa.
Crisis could spread for #VW beyond US http://t.co/RhBeIgUGBj#Volkswagenpic.twitter.com/SqAgBT4Zom

— dwnews (@dwnews) 21 Settembre 2015
A New York per la presentazione della nuova Passat, l'amministratore delegato di Volkswagen America, Michael Horn, ha glissato sul "diesel pulito" che il modello prometteva come suo cavallo di battaglia e ha sfruttato invece l'occasione per fare pubblica ammenda.
Breaking: #VW CEO #MichaelHorn Apologizes & Says We Totally Screwed Up! #TDIGate#DieselGatehttp://t.co/2dfkU2qCcNpic.twitter.com/Nbll6WjAZo

— Art of Gears (@ArtofGears) 22 Settembre 2015
"Voglio essere chiaro su questa faccenda – : siamo stati disonesti con l'Agenzia Ambientale Americana e con le autorità della California per la qualità dell'aria. Per dirla tutta, abbiamo rovinato tutto".
The EPA is ordering Volkswagen to recall nearly a half million cars from the road http://t.co/MdaIfsStaCpic.twitter.com/o1LSBZxxe7

— The New York Times (@nytimes) 19 Settembre 2015
L'annuncio del richiamo di 500.000 veicoli negli Stati Uniti e di una multa che potrebbe toccare i 16 miliardi di euro, lunedì ne fatti bruciare quasi altrettanti al titolo Volkswagen sulla sola piazza di Francoforte.
All'origine del caso è un software con cui il gigante tedesco dell'auto falsava i risultati dei test sulle emissioni dei suoi motori diesel. A scoprire la truffa l'organizzazione no profit statunitense "International Council on Clean Transportation" che, dopo una serie di test condotti nel 2013, aveva informato nel maggio dello scorso anno le autorità statunitensi.
The VW cars under investigation emit up to 40x the national standard for nitrogen oxide, which is linked to asthma & lung illnesses.

— U.S. EPA (@EPA) 18 Settembre 2015
Raggiunto dall'agenzia di stampa AFP, il suo direttore esecutivo Drew Kodjak non ha escluso che un simile stratagemma sia stato impiegato anche sui modelli destinati al mercato europeo.