Atletica, nuova bufera doping: "Positivi 28 atleti"
Commenti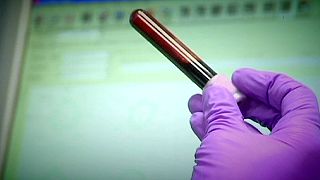 Nuova bufera doping nel mondo dell'atletica: 28 atleti sono risultati positivi dopo nuove analisi effettuate dalla Federazione Internazionale su vecchi campioni di sangue e urina risalenti ai Mondiali di Helsinki (2005) e di Osaka (2007). In totale sono 32 i casi definiti "controversi" dalla Iaaf, che per i nuovi test ha usato le più moderne tecnologie.
Latest success of IAAF re-testing strategy reveals 32 more adverse findings from Helsinki 2005 and Osaka 2007 http://t.co/0zyGV9bt0G

—

IAAF

(@iaaforg) 11 Agosto 2015
"La maggioranza dei 28 atleti si è ritirata. Alcuni sono già stati sanzionati e solo pochi sono ancora in attività", ha rivelato in un comunicato la Federazione, che non ha fornito i nomi degli atleti coinvolti. Quelli ancora in attività sono già stati sospesi e non potranno partecipare ai Mondiali di Pechino al via il 22 agosto.
Nella lista dei 28 non ci sarebbe alcun italiano: "Non abbiamo ricevuto alcuna comunicazione in merito", ha detto il presidente federale Alfio Giomi.
"Se le violazioni saranno confermate – si legge ancora nel comunicato della Iaaf – le classifiche delle gare relative verranno aggiornate e le medaglie riassegnate". La Federazione ha sottolineato inoltre che i nuovi test sono cominciati lo scorso aprile, cioè molto prima delle recenti inchieste del Sunday Times e della tv tedesca Ard, secondo cui tra il 2001 e il 2012 centinaia di atleti avrebbero fatto registrare livelli ematici sospetti.