Usa, NBC liquida Donald Trump per frasi razziste sui messicani
Commenti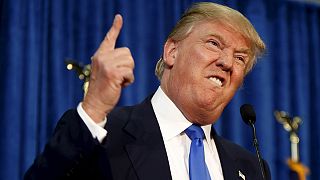 La Nbc, il potente network televisivo statunitense licenzia Donald Trump.
All'imprenditore candidato alle primarie repubblicane per la selezione del candidato alle presidenziali del 2016, è stato comunicato lo stop del suo reality "The aprentice". Mossa che ora potrebbe costargli la vittoria.
#RoselynSánchez… latest celeb to quit #MissUSA because of #DonaldTrumppic.twitter.com/pLqYgKSqry

— Shit Mexicans Do (@SOMEXlCAN) June 30, 2015
All'origine della decisione il discorso pronunciato da Trump il 16 giugno scorso in cui si è scagliato contro gli immigrati messicani.
"Il Messico non ci manda i suoi cittadini migliori, quelli che arrivano qui sono criminali, spacciatori e violenti" ha dichiarato Trump, che ha anche promesso in caso di elezione la costruzione di un muro anti immigrati al confine tra Stati Uniti e Messico.
Parole che hanno avuto ripercussioni pesanti. Il potente canale televisivo statunitense in lingua spagnola Univision ha annunciato che non diffonderà il concorso Miss Universo, gestito dall'imprenditore statunitense, stessa decisione dal canale tv Ora appartenente al magnate delle telecomunicazioni messicane Carlos Slim. Dal Messico arriva, inoltre, la decisione di non inviare la propria candidata per l'attuale edizione del concorso.