Giochi Europei, argento per Campriani nel tiro a segno
Commenti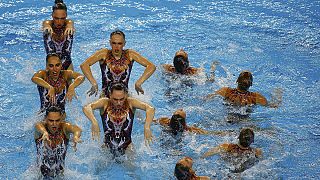 La Russia si conferma prima nel medagliere dei Giochi Europei di Baku. A rimpinguare il palmares di Mosca ci ha pensato Anisiya Neborako, che nella prova individuale di nuoto sincronizzato ha preceduto la spagnola Berta Ferreras Sanz e l'austriaca Anna-Maria Alexandri.
Watch Top-5 moments of 16th of June in #Baku 2015 #EuropeanGameshttps://t.co/bYyriALpx2pic.twitter.com/pdacq7T9QG

— 2015 European Games (@BakuGames2015) 16 Giugno 2015
L'Ungheria ha conquistato la medaglia d'oro nella finale K4 di kayak maschile. Alla Russia è andato l'argento, Bronzo per la Bielorussia. Vittoria magiara anche nel K1 500 metri femminile, con il successo colto da Danuta Kozak.
Bravo Nicco!!! #shooting#Baku2015pic.twitter.com/VxvQSDpuuS

— luca tesconi (@TesconiLuca) 16 Giugno 2015
Delusione per Niccolò Campriani, che a causa di un errore nell'ultima sessione si è dovuto accontentare dell'argento nel tiro a segno, carabina da 10 metri. Il campione olimpico ha ceduto al bielorusso Vitaly Bubnovic. Bronzo all'israeliano Sergey Richter.