F1: Hamilton-Mercedes, rinnovo fino al 2018
Commenti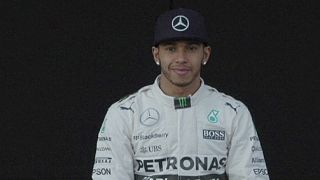 Lewis Hamilton sarà un pilota della Mercedes fino al 2018. A pochi giorni dal Gran Premio di Montecarlo la scuderia tedesca ha annunciato l'estensione del contratto con il pilota britannico.
"I live in Monaco, it's one of my favourite places in the world and the track is just special on another level!" LewisHamilton</a> <a href="https://twitter.com/hashtag/F1?src=hash">#F1</a></p>&mdash; MERCEDES AMG F1 (MercedesAMGF1) 20 Maggio 2015
"Sono molto orgoglioso di questo contratto, la Mercedes è la mia casa e non potrei essere più felice di restare qui per altri tre anni – è il commento di Hamilton -. La Mercedes che sto guidando è la migliore macchina che abbia mai avuto in carriera. La Mercedes ha iniziato a sostenermi nel 1998 e vuol dire che nel 2018 festeggerò i 20 anni con lei".
Le cifre ufficiali dell'accordo non sono state rese note, ma secondo le prime indiscrezioni il campione del mondo si sarebbe assicurato uno stipendio record di 40 milioni di dollari a stagione.
#LH44 and the Silver Arrows: 43 starts, 26 podiums, 15 wins, 1 World Championship… #3MoreYearshttp://t.co/zIzbLY3ylGpic.twitter.com/OluhEC2BzB

—

MERCEDES

AMG

F1 (@MercedesAMGF1) 20 Maggio 2015
Hamilton sta disputando la sua nona stagione in Formula 1. Dopo sette anni alla McLaren, con cui ha vinto il mondiale nel 2008, è passato alla Mercedes nel 2014, conquistando al primo tentativo il suo secondo titolo iridato.