Texas. Concorso caricature Maometto, uccisi 2 sospetti attentatori
Commenti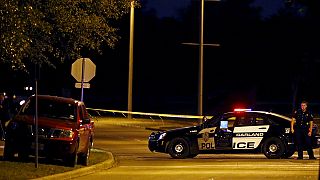 Due sospetti attentatori sono rimasti uccisi e un agente di polizia ferito a Gerland, in Texas, dove si svolgeva un concorso di caricature su Maometto. All'evento, organizzato dall'American Freedom Defense Initiative, era presente anche il leader dell'estrema destra olandese Geert Wilders. È stato il politico stesso ad comunicare via Twitter di essere illeso.
Picture taken just before #garlandshooting . Thank God the heroes of SWAT-team prevented the worst. pic.twitter.com/BBaQNJir9b

— Geert Wilders (@geertwilderspvv) 4 Maggio 2015
Secondo le prime informazioni i due uomini avrebbero aperto il fuoco all'entrata del Culwell Centre Curtis, il centro conferenze che ospitava il concorso ferendo l'agente. Quest'ultimo ha a sua volta sparato uccidendo gli assalitori. La polizia sospetta la presenza di un veicolo carico di esplosivo.