Morto il cantante Demis Roussos
Commenti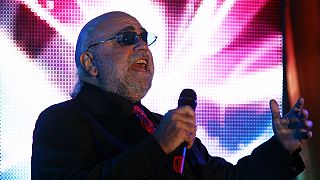 E' morto ad Atene la notte tra sabato e domenica il cantante greco Demis Roussos, ex leader dei Aphrodite's Child. Lo ha annunciato a Parigi con un tweet il presentatore franco-grecoNikos Aliagas, che "talent" francese di Tf1, The voice. Con gli Aphrodite's Child, gruppo del quale ha fatto parte dalla loro origine fino allo scioglimento, Roussos ha prodotto canzoni di successo planetario come It's Five O'clock, Rain And Tears, Spring, Summer, Winter And Fall, I Want To Live, etc, e un album, 666, considerato dal pubblico e dalla critica come un inarrivabile capolavoro.
Degli Aphrodite's Child faceva anche parte il tastierista Vangelis, in seguito famoso compositore di colonne sonore come Momenti di gloria e Blade Runner
La carriera da solista di Roussos ha toccato l'apice negli anni settanta quando vince il Festivalbar (1971) con il brano We shall dance. In seguito, nel 1973, la canzone Forever and Ever fu prima delle top ten in molti Paesi.
Nel 2002 ha anche duettato con Ivana Spagna in Tears of Love. Negli ultimi anni Roussos è stato più volte tra gli ospiti della trasmissione I migliori anni e aveva particolarmente ringraziato il pubblico italiano perché proprio dall'Italia iniziò la sua carriera da solista.