Tre donne in lotta per la difesa della foresta amazzonica brasiliana
Commenti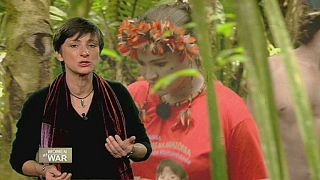 Sônia, Sheyla e Antônia. Sono le tre protagoniste, della prima edizione di 'Women and War' che questo mese ci porterà in Brasile.
Dalla capitale Brasilia, ai villaggi sulle sponde del fiume Xingu, seguiremo ogni settimana queste tre donne che lottano e a volte rischiano la vita per la sopravvivenza della foresta amazzonica e della sua popolazione, oggi in pericolo.
Racconteremo la lotta difficile di donne impegnate in tutto il mondo e vi inviteremo a scoprirle ogni mese in 'Women and War'.