Brexit o Catalogna: qual'è la minaccia più grande per l'UE?
Commenti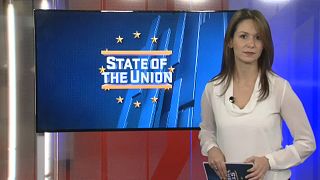 Il tempo sta per scadere per il Regno Unito: ha due settimane per offrire concessioni e mantenere aperti i negoziati sulla Brexit oppure ritrovarsi a un punto morto.
Benvenuti su State of The Union.
Per dare uno sguardo alla settimana appena passata non perdete il nostro programma di analisi.