Europol: lo stato islamico può colpire ancora in Europa
Commenti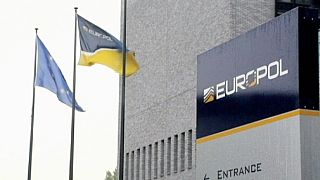 Lo stato islamico è in grado di preparare nuove operazioni di ampia portata in Europa, dopo gli attentati terroristici di Parigi. E' il duro monito che ha lanciato Europol, l'agenzia della polizia europea.
Spiega il suo direttore Rob Wainwright, in conferenza stampa ad Amsterdam.
'Oggi Europol pubblica un nuovo rapporto stilato da esperti della nostra organizzazione e da esperti di sicurezza degli stati membri che evidenzia come il cosiddetto stato islamico abbia sviluppato una capacità di combattimento per effettuare una campagna di attacchi terroristici su larga scala a livello globale prendendo di mira in particolare l'Europa'.
INFOGRAPHIC: The European Counter #Terrorism Centre (#ECTC) at Europol</a>: Tasks and capabilities. <a href="https://twitter.com/hashtag/SecurityEU?src=hash">#SecurityEU</a> <a href="https://t.co/L3k4mABHog">pic.twitter.com/L3k4mABHog</a></p>&mdash; Europol (Europol) January 25, 2016
Il direttore ha presentato il nuovo nucleo europeo di lotta al terrorismo all'interno di Europol, con sede all'Aja. Dovrà concentrarsi sull'identificazione di circa 5000 combattenti europei dello stato islamico in Siria e sulla lotta alla propaganda via internet. Il centro servirà anche a coordinare lo scambio di informazioni tra gli stati.