La Siria annuncia: "Isil è sconfitto"
Commenti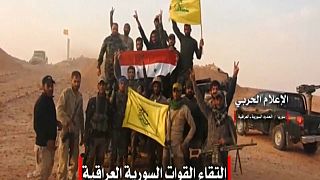 L'esercito siriano ha annunciato di aver sconfitto Isil.
Le forze di Damasco hanno ripreso il controllo di Abu Kamal, ultimo bastione dell'autoproclamato Stato Islamico. Una vittoria di altissima importanza simbolica, perché secondo il comando generale dell'esercito rappresenta il fallimento del progetto del Califfato nella regione. La città è stata conquistata dopo che le truppe siriane sono state raggiunte da quelle irachene provenienti dall'altro lato del confine dove avevano a loro volta riconquistato la città di al-Qaim venerdì scorso.
#Iran lead Shia militias crossed border from #Iraq to #Syria & try to encircle #ISIS in #AbuKamal town. #Assad-forces + Lebanese #Hezbollah militia still ~15km west of it pic.twitter.com/Z3mckTMBxQ

— Mark (@markito0171) 8 novembre 2017
Ora restano da spazzare via le ultime sacche di resistenza, in alcuni villaggi nella provincia di Deir El-Zor, in due quartieri della periferia di Damasco, nella provincia di Homs e nel sud della Siria. In Iraq, Isil controlla ancora la località di Rawa, nei pressi del confine siriano.