Allarme rientrato al Parlamento scozzese, evacuato per pacco sospetto
Commenti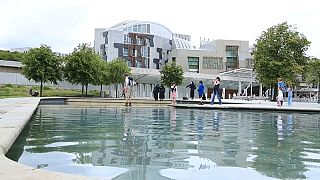 E' stato evacuato e in seguito riaperto martedì il Parlamento scozzese di Edimburgo, dopo che sono stati trovati dei pacchetti contententi della polvere bianca, indirizzati ad altrettanti deputati conservatori.
"White powder incident" at Holyrood. MSPs building evacuated!

— Colin Mackay (@STVColin) November 7, 2017
MSPs gathering in Holyrood's garden lobby after their block is evacuated. pic.twitter.com/MUVjLeTKvp

— Alan Jenkins (@ajjenkins) November 7, 2017
Aperto uno dei plichi sospetti, è scattato il piano di emergenza, con le forze dell'ordine che hanno fatto uscire tutto il personale presente nella struttura. Una volta verificato che non si trattasse di una sostanza pericolosa, la situazione è tornata alla normalità.
There's some discussion that the suspicious packages may have actually been an invite to an awards evening in Inverness

— Alan Smith (@Political_AlanS) November 7, 2017
Il Guardian scrive che la missiva conteneva un invito destinato a Jamie Halco Johnstone per festeggiare il 200° anniversario di un giornale locale della Highlands, l'Inverness Courier, ma due lettere identiche recapitate ad altri parlamentari Tory, Edward Mountain e Liz Smith, non contenevano invece alcuna polvere. Le indagini degli inquirenti continuano.