Energia, Russia e Arabia Saudita vogliono estendere l'accordo di Vienna
Commenti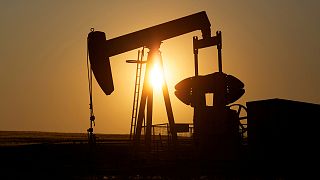 La parola d'ordine è salvare le sorti del mercato del petrolio. Questa la scelta condivisa da Russia e Arabia Saudita, i due principali produttori di greggio al mondo, che hanno deciso di estendere l'accordo di Vienna sui tagli alla produzione di petrolio fino al 2018, nel tentativo di far risalire i prezzi.
Oil jumps nearly 2% after Saudi Arabia and Russia back the extension of output cuts https://t.co/MrFW40exyypic.twitter.com/6ceOlWEczH

— Bloomberg (@business) 15 maggio 2017
A comunicarlo da Pechino, i due ministri dell'Energia dei rispettivi paesi: il saudita Khalid Falih e il russo Alexander Novak. L'accordo prevede di estendere il taglio alla produzione fino al mese di marzo 2018.
Il tema sarà discusso e ripreso durante la riunione ministeriale dell'Organizzazione dei paesi esportatori di petrolio del 25 maggio prossimo.Sulla scia del prolungamento dei tagli alla produzione, rialzi superiori a 2 punti percentuali per il petrolio Wti e per il Brent.