Theresa May smetisce i media: la cena con Juncker non è stata "un disastro"
Commenti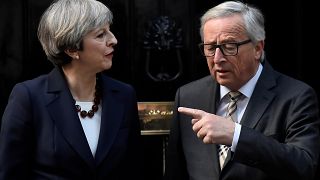 "Pettegolezzi di Bruxelles": così Theresa May ha bollato la ricostruzione negativa fatta da alcuni organi di stampa della sua cena di lavoro di mercoledì con Jean-Claude Juncker. Non è stato un incontro disatroso, a suo dire, come invece riportato dal Frankfurter Allgemeine Zeitung. Secondo il giornale tedesco, Juncker avrebbe lasciato la cena "dieci volte più scettico" rispetto a prima sull'esito dei negoziati con Londra per la Brexit.
"Da quello che ho visto si tratta solo di pettegolezzi di Bruxelles, la stessa Commissione europea subito dopo la cena ha definito costruttivo il nostro incontro evidenziando come questi negoziati siano a volte difficili", ha dichiarato la May.
Your vote at this election will strengthen my hand and the UK's negotiating position on Brexit. pic.twitter.com/2rYP0QfGzJ

— Theresa May (@theresa_may) 1 mai 2017
Secondo il quotidiano tedesco, vicino alla Cdu, il presidente della Commissione europea avrebbe detto nel corso di una telefonata alla Merkel che May vive "in un'altra galassia". Tra i principali nodi da sciogliere ci sono i 60 miliardi di euro di conto che Londra non ritiene di dover pagare per divorziare da Bruxelles.