Infantino: "Mondiali 2018, si' alla moviola in campo"
Commenti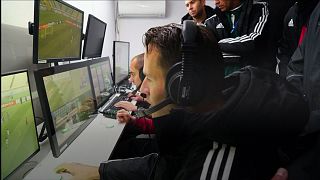 Svolta epocale per il calcio: il presidente della FIFA, Gianni Infantino, ha infatti annunciato ufficialmente che la VAR, la Video Assistant Referee, sarà utilizzata nelle partite della fase finale dei Mondiali 2018 in programma in Russia.
BREAKINGNEWS: World Cup 2018 will be played with VAR Video-Assistant-Referee!

— Tancredi Palmeri (@tancredipalmeri) 26 aprile 2017
Dopo la goal-technology, introdotta nell'edizione 2014 in Brasile, ora arriva il turno della cosiddetta 'moviola in campo' fare il suo debutto nella competizione più importante al Mondo.
La VAR sarà decisiva in episodi dubbi come gol fantasma, calci di rigore ed espulsioni e già dal prossimo anno sarà attiva in Serie A, Bundesliga ed Eredivise.