Titanic, dal 2018 tour privati per visitare il relitto
Commenti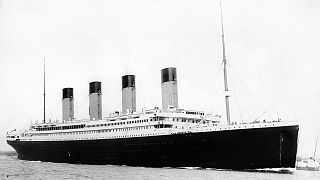 Un sogno da 105.000 dollari, questo il prezzo che Renata Rojas, una carriera trascorsa nel mondo della finanza a New York, è disposta a pagare. Da quando era una bambina la 49enne aveva il desiderio di guardare da vicino il transatlantico che affondò il 5 aprile 1912 causando la morte di oltre 1.500 persone. Un'opportunità resa possibile, dal 2018, grazie a Oceangate Expeditions, l'unica azienda privata ad avere in dotazione un sottomarino in grado di raggiungere i fondali dove si trova il relitto.
To visit Titanic, New York banker dives deep into her savings https://t.co/DxYRB8dt3Ppic.twitter.com/BFsS8bBPmW

— Reuters Top News (@Reuters) 14 aprile 2017
"Esiste un prezzo da pagare per realizzare un sogno?, ha detto la signora Rojas che ha continuato: "ho fatto molti sacrifici nella mia vita. Ho messo da parte molti risparmi. Non possiedo un appartamento, non possiedo un auto. Non sono ancora andata sull'Everest. Tutto quello che ho messo via servirà per realizzare il mio sogno, quello di visitare il Titanic"
On the anniversary of the Titanic's sinking, this will shock you… pic.twitter.com/aQi8DbBlDe

— Channel 4 (@Channel4) 14 aprile 2017
La mancanza di attrezzature e soprattutto il costo proibitivo di viaggi commerciali di questo tipo ha reso il sito inacessibile alle squadre di sub per almeno 12 anni. Fino ad oggi sono meno di 200 le persone in tutto che sono riuscite a visitare il relitto.