Siria, raid coalizione Usa su scuola a Raqqa. Almeno 33 i morti
Commenti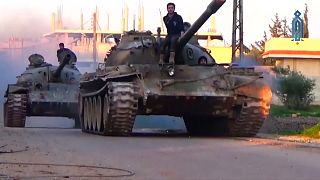 In Siria prosegue l'avanzata dei ribelli che hanno lanciato una nuova offensiva contro le forze governative in una zona strategica nel centro del paese, nella provincia di Hama. Teatro degli scontri è il quartiere di Jobar, campo di battaglia da oltre due anni, diviso tra ribelli e jihadisti da una parte e forze governative dall'altra.
Dozens of #Nusra terrorists were killed by #SAA in #Homs province #InsideSyriaMCpic.twitter.com/hVDMaH6jOS

— Inside Syria MC (@Inside_Syria) March 22, 2017
La provincia di Hama è strategicamente importante per il presidente Bashar al Assad. Intanto le Forze armate russe hanno iniziato i lavori per la creazione di una base militare all'interno dell'aeroporto Al Shuairat nella provincia sud-orientale di Homs, al fine di rafforzare la sua presenza nella Siria. La base si trova sul fronte di combattimento con l'Autoproclamato Stato islamico che controlla gran parte del territorio del deserto siriano.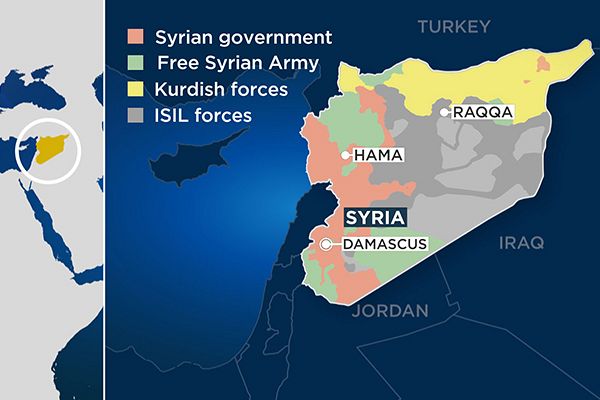 Russia underplayed losses in recapture of Syria's Palmyra https://t.co/be1Jr2JXTXpic.twitter.com/ZFkW4nJOV0

— Reuters Top News (@Reuters) March 22, 2017
Combattimenti e scontri si registrano anche nella periferia orientale di Damasco, accompagnati da bombardamenti aerei governativi sulle aree controllate dagli insorti. A Raqqa invece ancora una strage di civili. Oltre 30 persone sono rimaste uccise durtante i raid della coalizione internazionale a guida americana contro una scuola usata come rifugio dagli sfollati.
Dozens reportedly killed in US Coalition strike on Al Badyah school in Raqqa, Syria. Displaced families reportedly inside. (photo Raqqa_SL</a>) <a href="https://t.co/7Sw2EWheNI">pic.twitter.com/7Sw2EWheNI</a></p>&mdash; Samuel Oakford (samueloakford) March 22, 2017