GB: polemiche per la nomina di George Osborne alla guida dell'Evening Standard
Commenti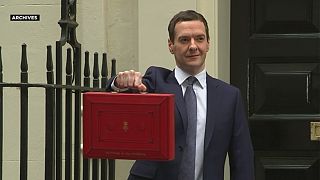 Nel 2010 colpiva la giovane età del nuovo Cancelliere dello Scacchiere, il Ministro delle Finanze britannico. Sette anni dopo George Osborne, appena quarantacinquenne, torna a colpire i britannici con la notizia della sua nomina a direttore dell'Evening Standard. Uno choc legato non tanto all'età, questa volta, ma al fatto che Osborne è nello stesso tempo ancora deputato e lavora anche per il gruppo finanziario Blackrock, con compensi da cinque zeri per appena quattro giorni di lavoro al mese.
Come farà a fare tutti e tre i lavori nello stesso tempo, gli è stato chiesto. E lui glissa, limitandosi a dire che lavorerà duro per far sì che l'Evening Standard sia un bellissimo punto di riferimento, "in quest'epoca emozionante", dice. E non risponde quando gli viene chiesto se garantirà una stampa libera.
Molto più loquace, anche se solo via twitter, l'editore, Evgeny Lebedev, che si dice orgoglioso dell'incarico dato all'ormai ex golden boy dei Tories, rimasto escluso dal governo e dal potere politico con l'arrivo di Theresa May alla guida dell'esecutivo. Anch'egli giovanissimo, appena trentenne, Evgeny Lebedev è figlio di Aleksandr, ex ufficiale del Kgb che si arricchì con la dissoluzione dell'Unione Sovietica.
1/ Thrilled to announce the new editor of the EveningStandard</a> is <a href="https://twitter.com/George_Osborne">George_Osborne…

— Evgeny Lebedev (@mrevgenylebedev) March 17, 2017
2/ …I am proud to have an editor of such substance, who reinforces The Standard's standing and influence in London…

— Evgeny Lebedev (@mrevgenylebedev) March 17, 2017
Notevolmente critici però i commenti al suo tweet in cui parla della presunta vicinanza di Osborno alla linea del giornale e ai suoi lettori…
3/… and whose political viewpoint – socially liberal and economically pragmatic – closely matches that of many of our readers…

— Evgeny Lebedev (@mrevgenylebedev) March 17, 2017
Il fatto che si tratti di un oligarca russo contribuisce alle polemiche nel Regno Unito, tanto che vengono chieste le dimissioni di Osborne da deputato, anche se non si può dire che Lebedev sia vicino a Putin.