Addio a Gene Cernan: l'ultimo uomo sulla Luna se ne va a 82 anni
Commenti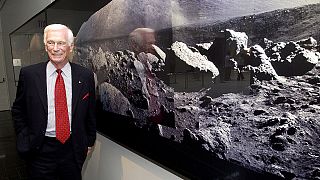 Addio a Eugene Cernan, l'ultimo uomo a mettere piede sulla Luna. L'ex astronauta statunitense, 82 anni, aveva condotto l'ultima delle sue tre missioni nel 1972, in qualità di comandante dell'Apollo 17.
In un celebre video della sua ultima missione sulla Luna, Gene Cernan canta con l'astronauta Jack Smith "I Was Strolling on the Moon One Day"
We are saddened by the loss of retired NASA astronaut Gene Cernan, the last man to walk on the moon. https://t.co/Q9OSdRewI5pic.twitter.com/gPdFTnXF2C

— NASA (@NASA) 16 gennaio 2017
Su Twitter l'omaggio della NASA, con un rimando alla scheda biografica di Cernan

Pubblicato sul sito della Nasa, il comunicato dei familiari che ne ha annunciata la morte si è limitato a citare "problemi di salute". "Anche a 82 anni – scrivono – Gene condivideva con passione il suo desiderio di veder proseguire l'esplorazione dello spazio e spronava giovani e leader politici del nostro Paese a fare in modo che non restasse l'ultimo uomo ad aver messo piede sulla Luna".