Trump invoca buone relazioni tra Russia e U.S.A. ma nomina Coats a capo degli 007
Commenti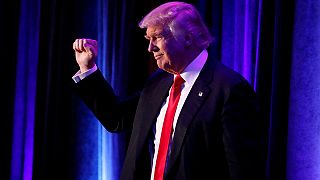 Il presidente eletto degli Stati Uniti Donald Trump ha nominato l'ex senatore repubblicano dell'Indiana Dan Coats a capo degli 007 americani. Coats occupa il vertice della National Intelligence , l'agenzia che coordina tutti i servizi segreti statunitensi, in ore tese per le relazioni tra States e Federazione russa, proprio per motivi di intelligence.
Gli 007 americani hanno infatti recentemente accusato Putin di aver mosso gli hackers contro Hillary Clinton per influenzare, senza riuscirci, le ultime presidenziali a favore di Trump. Trump, apparentemente, non si è fatto scalfire dal report dell'intelligence e ha ribadito che bisogna essere folli per non volere buone relazioni con la Russia, che la Russia rispetterà maggiormente l'America quando lui sarà Presidente e che i due Paesi lavoreranno bene insieme.
Having a good relationship with Russia is a good thing, not a bad thing. Only "stupid" people, or fools, would think that it is bad! We…..

— Donald J. Trump (@realDonaldTrump) 7 janvier 2017
Allo stesso tempo, tuttavia, la nomina di Coats a capo dell'intelligence potrebbe suonare come un vigilare attentamente su Putin. Coats infatti fu uno dei sei senatori a cui il Cremlino nel 2014 bloccò il visto come rappresaglia a fronte delle sanzioni americane alla Russia dopo l'annessione della Crimea. Di quel bando, Coats, si disse molto onorato.