Iraq: ripresi i combattimenti a Mossul
Commenti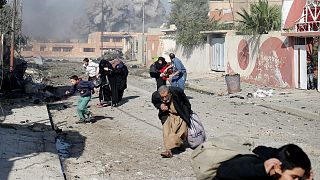 È ripresa l'offensiva delle truppe irachene a Mossul, dopo una pausa dovuta a condizioni di scarsa visibilità.
Le forze governative avanzano lentamente nei quartieri orientali della città, scontrandosi con la resistenza dei miliziani dell'Isil, mentre l'aviazione bombarda le postazioni dei jihadisti. Un soldato è morto negli scontri.
Molti civili, alcuni dei quali feriti, fuggono dalla zona, mentre la battaglia per riconquistare la roccaforte del sedicente Stato islamico è entrata nel secondo mese di combattimenti, rivelandosi la più vasta e complessa degli ultimi 13 anni.
Today marks 1 month of military operations to retake #Mosul. 110K+ people have received WFP food assistance within #Iraq#MosulAidpic.twitter.com/SR0wGZwKkp

— World Food Programme (@WFP) November 17, 2016
Un altro esodo è in corso a sud di Baghdad, nella città santa sciita di Kerbala, dove milioni di pellegrini stanno affluendo da molte province irachene e dall'Iran per le celebrazioni dell'Arba'in.
Come ogni anno, l'assembramento di fedeli sciiti rischia di diventare bersaglio di attentati da parte di gruppi estremisti sunniti, tra cui l'Isil. Lunedì scorso un attacco non lontano da Kerbala ha provocato 8 morti.