Wimbledon sempre piu' ricco: aumentati i montepremi
Commenti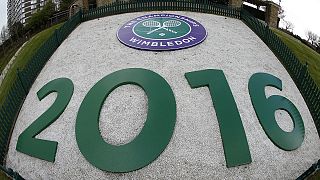 Vincere Wimbledon diventa sempre piu' un affare, e non solo sportivo… Tra le novità del 2016, balza all'occhio l'aumento di 200mila euro del montepremi che spetterà ai vincitori dei singolari, maschile e femminile, per un totale di circa 2 milioni e mezzo di euro. Dal 27 giugno al 10 luglio prossimi, verranno distribuiti oltre 36 milioni di euro di premi.
A reminder of the prize money headlines for The Championships 2016…#Wimbledonpic.twitter.com/viwIJiKTg4

— Wimbledon (@Wimbledon) 26 aprile 2016
Grande attenzione, inoltre, verrà data alla lotta contro il doping. Oltre ai normali controlli, vi saranno esami affidati a membri indipendenti del club organizzatore. Occhio anche alle scommesse clandestine: per scoraggiare eventuali trasgressori, i match saranno vivisezionati attraverso numerose telecamere.
Prize Money at The Championships 2016:

Total – £28.1m (+5%)
Singles Champions – £2m (+6.4%) pic.twitter.com/kLlVmSgtzW

— Wimbledon (@Wimbledon) 26 aprile 2016