Vela: tragedia alla Clipper round the world, muore Sarah Young
Commenti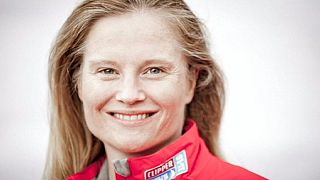 La Clipper round the world yatch race miete un'altra vittima. Sarah Young, velista londinese quarantenne, è morta spazzata via da un'onda in pieno Pacifico Settentrionale mentre paretecipava alla nona tappa della regata amatoriale intorno al mondo in barca a vela. I soccorsi sono stati ostacolati dalle pessime condizioni atmosferiche e le cause precise della morte non sono ancora chiare, come hanno fatto sapere gli organizzatori.
It is with deep sadness today that we are reporting the death of crew member Sarah Young following an MOB incident https://t.co/zoK19O1GIo

— The Clipper Race (@ClipperRace) 1 aprile 2016
Il destino ha voluto che la Young perdesse la vita a bordo di Ichorcoal, imbarcazione su cui, appena sette mesi fa, era morto Andrew Ashman, infermiere inglese, colpito con violenza da una scotta e deceduto dopo essere stato in coma.