Secondo Donald Trump bisogna punire le donne che abortiscono
Commenti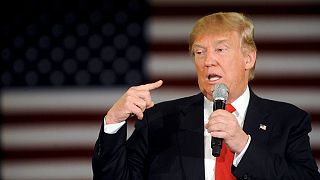 "There has to be some form of punishment". Ci vorrebbe qualche forma di punizione per le donne che abortiscono. La nuova uscita di Donald Trump potrebbe essere la goccia che fa traboccare il vaso delle burrascose relazione con il partito Repubblicano.
A poco o nulla sono servite le precisazioni a posteriori del "Re del mattone newyorkese" che così si è espresso in un'intervista sull'emittente Msnbc.
La pioggia di critiche è arrivata da tutti i leader in lizza per le primarie, a cominciare da Ted Cruz, fresco di un bassissimo scontro con Trump a suon d'insulti alle rispettive mogli. Agghiacciante secondo l'ex-Segretario di Stato Hillary Clinton. Vergogna è stato il commento di Bernie Sanders.
Trump si è definito pro-life e contrario all'aborto. Contraddicendo per altro le sue stesse affermazioni: secondo il Washington Post si era già espresso in favore della libertà di scelta per le donne.
L'accumularsi delle affermazioni razziste, discriminatorie, delle gaffe e delle posizioni sessiste di Trump potrebbe cominciare a rappresentare un serio problema per il candidato già impegnato in una quasi guerra con il suo stesso partito.
We shouldn't be talking about punishing women; we should affirm their dignity and gift to bring life into the world https://t.co/OwWR96YTF0

— Ted Cruz (@tedcruz) 30 marzo 2016
We can't let someone with this much contempt for women's rights anywhere near the White House.https://t.co/OjU9gRwsxo

— Hillary Clinton (@HillaryClinton) 30 marzo 2016
Just when you thought it couldn't get worse. Horrific and telling. -H https://t.co/Qi8TutsOw9

— Hillary Clinton (@HillaryClinton) 30 marzo 2016
Your Republican frontrunner, ladies and gentlemen. Shameful. https://t.co/y49Z8YfRgV

— Bernie Sanders (@BernieSanders) 30 marzo 2016