Calcio: Demichelis del City accusato di scommesse illegali
Commenti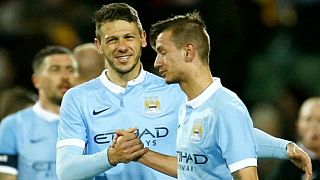 Accusato di cattiva condotta per presunte scommesse illegali Martín Demichelis, difensore argentino del Manchester City.
Per la Federcalcio inglese Demichelis avrebbe commesso 12 violazioni delle regole della Federazione, scommettendo su partite di calcio tra il 22 e il 28 gennaio di quest'anno.
Demichelis isn't the first player to be charged with this offence #MCFChttps://t.co/Hxmta5rlFs

— Manchester City News (@ManCityMEN) 30 mars 2016
Il calciatore ha tempo fino al 5 aprile per controbattere le accuse. Rischia sanzioni visto che nel Regno Unito ai giocatori è vietato scommettere su match di calcio.