Liverpool, niente caro-biglietti: alla fine vincono i tifosi
Commenti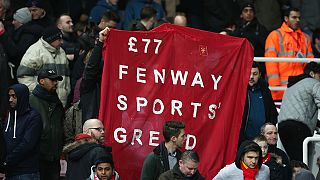 Alla fine, ha vinto la Kop: i prezzi dei biglietti del Liverpool resteranno invariati anche nella prossima stagione. Il braccio di ferro fra tifosi e proprietà dei Reds ha visto uscire trionfanti i supporter, che sabato avevano protestato abbandonando le tribune di Anfield Road al 77' della sfida di Premier fra la squadra di Klopp e il Sunderland.
Ticket prices will be readjusted to result in zero revenue growth from general admission ticketing on a like-for-like basis #LFC

— Liverpool FC (@LFC) 10 Febbraio 2016
77 come le sterline che ogni tifoso avrebbe dovuto pagare per vedere un match dei Reds nella prossima stagione dalla tribuna più grande di Anfield.
£9 general admission seats will be offered for every league match – an allocation of more than 10,000 tickets across the season #LFC

— Liverpool FC (@LFC) 10 Febbraio 2016
Inaccettabile questo aumento per i tifosi, anima pulsante del club cinque volte campione d'Europa. Uno schiaffo per i proprietari americani della Fenway Sports Group, che progettavano un incremento di guadagno al botteghino di circa 2 milioni di sterline.