Bombe sulle forze di Assad. Damasco accusa, Washington smentisce
Commenti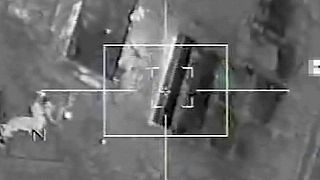 Damasco accusa, Washington smentisce: è giallo su un presunto bombardamento della coalizione a guida statunitense su un campo militare delle forze regolari siriane nella provincia di Deir el-Zor.
Syrie: la coalition menée par les Etats-Unis dément avoir frappé une position de l'armée (porte-parole) https://t.co/OEIgJOAqTv#AFP

— Agence France-Presse (@afpfr) 7 Dicembre 2015
Al Ministro degli esteri di Damasco, che aveva denunciato un atto d'aggressione e chiesto l'intervento del Consiglio di Sicurezza ONU, ha replicato il portavoce della coalizione, che ha parlato di raid condotti a oltre 50 km di distanza dal luogo denunciato dal governo di Bachar Al Assad.
The Latest on fight against Islamic State group: Syria says U.S.-led aircraft hit government troops: https://t.co/m7NlMYtBuV

— The Associated Press (@AP) 7 Dicembre 2015
Primo a parlare di un probabile attacco alla coalizione era stato l'Osservatorio Siriano per i diritti umani che aveva fornito un bilancio di 4 morti e 13 feriti.