Tokyo 2020, svelato il logo olimpico
Commenti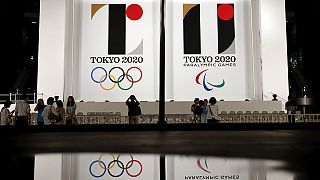 A cinque anni esatti dalla cerimonia di apertura, prevista per il 24 luglio del 2020, Tokyo ha svelato al pubblico il logo della 32esima edizione dei Giochi olimpici. Migliaia di persone si sono radunate nel centro della capitale giapponese per assistere alla cerimonia.
Exactly 5 years to go! It's time to unveil the #Tokyo2020 Olympic & Paralympic Games emblems http://t.co/Kazll6OSYYpic.twitter.com/wonPDQ97B6

—

TOKYO

● 2020 (@Tokyo2020) 24 Luglio 2015
E cosi' per qualche ora sono state dimenticate le polemiche relative alla costruzione del nuovo stadio olimpico, il cui progetto è stato bocciato dal Premier Shinzo Abe a causa del suo costo esorbitante, circa 2 miliardi di dollari.
The Ceremony is starting. What a crowd! The suspense is unbearable. #Tokyo2020pic.twitter.com/vRMKRiVgyx

—

TOKYO

● 2020 (@Tokyo2020) 24 Luglio 2015