Il saluto nazista di Elisabetta II: The Sun pubblica video del 1933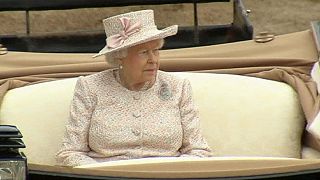 Il saluto nazista della piccola Elisabetta all'età di sette anni mette in imbarazzo la Casa reale britannica.
Nel filmato del 1933 – pubblicato dal quotidiano The Sun – la futura regina è ripresa insieme a sua madre, sua sorella Margaret e lo zio Edoardo che le insegna a fare il saluto romano. Il video pubblicato dal Sun era rimasto nascosto per 80 anni.