Arresti tra i vertici della FIFA. Tegola sul presidente Blatter
Commenti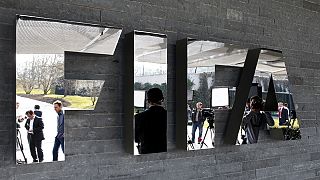 Sei alti responsabili della FIFA sono stati arrestati a Zurigo, con accuse che spaziano dal riciclaggio di denaro alla corruzione, per l'assegnazione di diverse edizioni della Coppa del Mondo di calcio, di contratti di marketing e di diritti televisivi.
Swiss office of justice statement pic.twitter.com/plLjCLGGie

— Owen Gibson (@owen_g) 27 Maggio 2015
L'operazione è stata condotta proprio nel corso del Congresso della Federazione internazionale del calcio, che venerdì dovrà pronunciarsi su un'eventuale conferma di Sepp Blatter, il suo potente numero uno che la guida dal 1998. Dopo il ritiro della candidatura del portoghese Figo, che non ha lesinato polemiche nei confronti della longeva direzione di Blatter, unico contendente rimasto a sfidarlo l'outsider principe giordano Ali Bin Al Hussein.
Swiss law enforcement getting room numbers for FIFA execs they are heading upstairs to arrest pic.twitter.com/F69djqpcu5

— Michael S. Schmidt (@MichaelSSchmidt) 27 Maggio 2015
A condurre l'indagine che ha portato all'operazione sono state le autorità statunitensi, che hanno richiesto l'estradizione degli arrestati. Media americani sostengono che lo stesso Sepp Blatter figuri tra gli indagati.