F1: incidente per Alonso, notte in ospedale
Commenti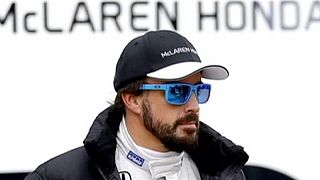 Incidente per Fernando Alonso nell'ultima giornata di test sul circuito di Montmelò. Il pilota spagnolo ha sbattuto con la sua McLaren all'interno della curva 3. Alonso è stato soccorso dall'ambulanza e poi trasportato ospedale.
Fernando is conscious and is speaking. He has been airlifted to hospital for further checks.

— McLaren (@McLarenF1) 22 Febbraio 2015
Subito dopo l'incidente la McLaren ha diramato un comunicato in cui afferma che le condizioni dell'ex ferrarista non sono preoccupanti, il pilota è cosciente e parla normalmente ma per precauzione è stato portato in ospedale per ulteriori controlli. Notizia confermata da un tweet del suo agente Luis Garcia Abad: "Fernando sta bene ed è cosciente. Grazie per il vostro interessamento".
Fernando está bien y consciente. Muchas gracias por vuestro interés. Fernando is OK and conscious. Thank you !

— Luis Garcia Abad (@lsgrcbd) 22 Febbraio 2015
La Tac a cui è stato sottoposto ha dato esito negativo ma per precauzione Alonso trascorrerà la notte in ospedale. Ancora da chiarire la dinamica dell'incidente: alla base potrebbe esserci un guasto della monoposto ma anche un malore del pilota poco prima dell'impatto contro il muretto.
#redseason#testBCN In bocca al lupo Fernando. All the best Fernando.

— Scuderia Ferrari (@ScuderiaFerrari) 22 Febbraio 2015