La Catalogna chiama ma Bruxelles non risponde
Commenti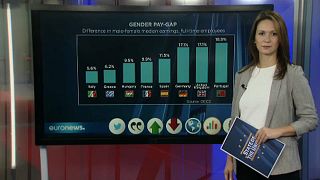 Bruxelles è stata criticata per aver reagito tardi alla crisi politica in Catalogna mentre, d'altra parte, i funzionari eurpoei dimostrano di voler mettere ordine negli affari fiscali dell'Unione europea. Benvenuti su State of The Union.
Dopo il referendum in Catalogna di domenica scorsa e la forza usata dalla polizia spagnola, la Commissione europea ha invitato le parti ad avviare un dialogo, senza pero' assegnarsi il ruolo da mediatore tra le autorità spagnole e quelle catalane.
Finora, comunque, è chiaro che Madrid non vuole negoziare con i catalani, in quanto afferma che questo referendum è illegale.