Cop23: "il clima non può aspettare la politica"
Commenti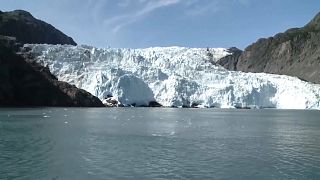 La lotta al cambiamento climatico non può aspettare i tempi della politica. E' il messaggio forte e chiaro del governatore della California, il democratico Jerry Brown nel corso della conferenza dell'Onu sul clima a Bonn.
L'attualità della questione riguarda in primo piano gli Stati Uniti, secondo più grande emissore al mondo di anidride carbonica con il 15% dopo la Cina che raggiunge quota 28%. Il presidente Trump vuole smantellatre le politche verdi introdotte da Obama, ma contro di lui, si muovono città e stati che non accettano le politiche federali.
While the WhiteHouse</a> declares war on climate science and retreats from the Paris Agreement, California is doing the opposite and taking action. <a href="https://twitter.com/hashtag/COP23?src=hash&ref_src=twsrc%5Etfw">#COP23</a> <a href="https://t.co/VENr9BRJ2Q">pic.twitter.com/VENr9BRJ2Q</a></p>— Jerry Brown (JerryBrownGov) 11 novembre 2017
L'allarme è reale: secondo una stima di una ricerca presentata in questi giorni al vertice Onu i dati non sono rassicuranti con il rischio che gli obiettivi raggiunti a Parigi si allontanino.
Dem senators in Germany: Trump won't stop U.S. from keeping promises to fight climate change https://t.co/bA9j05qHIPpic.twitter.com/VUPs8h9RfU

— The Hill (@thehill) 13 novembre 2017
Nel 2017 infatti le emissioni globali, dopo tre anni di crescita zero, torneranno a salire del 2% e se le cose restano invariate, il riscaldamento del pianeta sarà superiore di 2,7 gradi con conseguenze drammatiche per l'ambiente.
The UN just announced climate change is happening even faster than we thought https://t.co/Mz9YfPXqoh

— The Independent (@Independent) 13 novembre 2017
I geologi stimano che a causa dell'aumento delle temperature dal 1973 al 2010 la velocità di scioglimento dei ghiacciai è aumentata del 75%. In Antartide, i due più grandi al mondo, se dovessero fondersi, potrebbero provocare un aumento del livello degli oceani di 60 cm.