Nuovo schiaffo a Trump: no del Senato all'abrogazione parziale dell'Obamacare
Commenti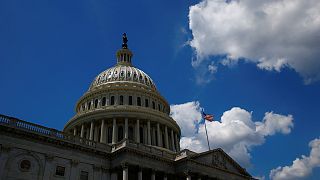 Altro duro colpo a Donald Trump. Il Senato ha bocciato nuovamente con 51 voti a 49 la legge che avrebbe revocato parzialmente l'Obamacare. Decisivi i 'no' di tre repubblicani, tra i quali il senatore dell'Arizona John McCain, tornato in Aula dopo la diagnosi di tumore al cervello. Resta quindi in vigore la legge tanto odiata dall'attuale Presidente degli Stati Uniti, introdotta nel 2010 sotto l'amministrazione di Barack Obama e che aveva garantito la copertura sanitaria a milioni di cittadini americani.
3 Republicans and 48 Democrats let the American people down. As I said from the beginning, let ObamaCare implode, then deal. Watch!

— Donald J. Trump (@realDonaldTrump) 28 luglio 2017
''Sono arrabbiato e deluso'' ha dichiarato il leader della maggioranza repubblicana in Senato, Mitch McConnell.
Decine di persone si erano ritrovate venerdi sera davanti al Campidoglio, a Washington, per protestare contro l'ultimo sforzo dei repubblicani di rovesciare l'Affordable Care Act.