Russiagate: Trump ammette di essere indagato
Commenti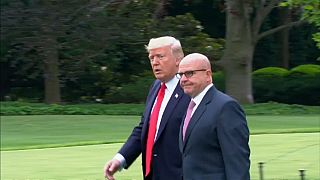 Donald Trump ammette di essere indagato nell'ambito del Russiagate. La rivelazione è stata sparata in un tweet incendiario in cui il presidente degli Stati Uniti fa riferimento a un misterioso terzo uomo che l'avrebbe spinto a silurare James Comey.
"Sono indagato per il licenziamento del direttore dell'Fbi dall'uomo che mi ha detto di licenziare il direttore dell'Fbi! Caccia alle streghe!" twitta Trump prima di ricordare che non ci sono prove di sue "collusioni con i russi".
I am being investigated for firing the FBI Director by the man who told me to fire the FBI Director! Witch Hunt

— Donald J. Trump (@realDonaldTrump) 16 giugno 2017
After 7 months of investigations & committee hearings about my "collusion with the Russians," nobody has been able to show any proof. Sad!

— Donald J. Trump (@realDonaldTrump) 16 giugno 2017
Il riferimento sarebbe al vice ministro della giustizia Rod Rosenstein, che ha firmato la lettera in cui si raccomandava il licenziamento di Comey, per poi decidere la nomina di Robert Mueller, il procuratore speciale per il Russiagate.