"Anzac Day", la commemorazione dei caduti in Australia e Turchia
Commenti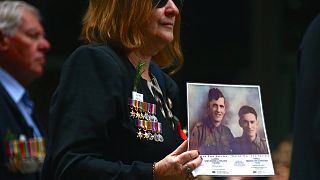 il 25 aprile 1915 all'alba, le armate di Nuova Zelanda e Australia sono sbarcate in Turchia a Gallipoli per prendere parte alla campagna dei Dardanelli. Lo scopo era la sconfitta dell'Impero Ottomano. Da allora ogni anno, quella giornata viene ricordata per commemorare l'impegno civile dei caduti.
"'Anzac' is a way of thinking and behaving. A way of life and living." – BenRobertsSmith</a> VC MG, General Manager <a href="https://twitter.com/Ch7Queensland">Ch7Queensland. #AnzacDaypic.twitter.com/WEE1IJc72t

— 7 News Queensland (@7NewsQueensland) April 24, 2017
L'Anzac Day, così si chiama, ovvero l'acronimo che si riferisce al Corpo d'armata di Australia e Nuova Zelanda, è stato celebrato con una parata militare che ha attraversato il centro di Sydney e con una cerimonia nel luogo dello sbarco, a cui hanno partecipato il ministro degli Esteri australiano e quello della Giustizia neozelandese.
Nonostante il fallimento dell'operazione, quei soldati sono ricordati per il grande impegno dimostrato durante le operazioni belliche. 38,000 le persone che hanno partecipato ad una cerimonia tenutasi a Canberra, presso l'Australian War Memorial.
Lest we forget – #AnzacDay Dawn Service at the Australian War Memorial AWMemorial</a> <a href="https://t.co/7gv8LnYyQT">pic.twitter.com/7gv8LnYyQT</a></p>&mdash; Australia (Australia) April 25, 2017