Lutto nel mondo della musica: è morto Al Jarreau
Commenti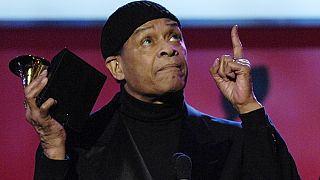 Addio a Al Jarreau, una delle più intense voci black degli ultimi 50 anni. L'artista, da qualche giorno ricoverato in ospedale, è deceduto a Los Angeles all'età di 76 anni. L'annuncio della sua morte è stato dato dal suo manager Joe Gordon, le cause al momento non sono state rese note.
#ALJarreau passed away this morning He was in the hospital, kept , kept comfortable by his wife, son, and a few of his family and friends. pic.twitter.com/8S6ozLvfKZ

— Al Jarreau (@AlJarreau) 12 février 2017
L'ultimo messaggio apparso su Facebook aveva fatto sperare i suoi fan: "Sta migliorando lentamente".
I know you will all be happy to know Al Jarreau is recovering slowly and steadily

— Al Jarreau (@AlJarreau) 9 février 2017
Al Jarreau ha raggiunto il successo nel 1975. Un musicista versatile, capace di mescolare jazz, rhythm and blues e pop. Lascia canzoni indimenticabili, successi come "We're in this love together" e "Rainbow in your eyes".
Una vera leggenda della musica che a vinto 7 Grammy.