Scozia: il Parlamento con un voto simbolico ha detto no al lancio della Brexit
Commenti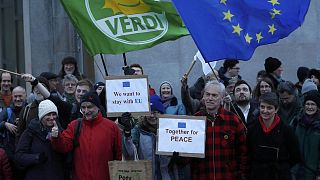 Con 90 voti contrari su 129, il Parlamento scozzese ha detto no all'uscita del Regno Unito dall'Unione Europea. La consultazione è solo simbolica e non avrà alcuna conseguenza su Londra come ha stabilito la Corte Suprema del Regno Unito. I deputati hanno espresso parere non favorevole al progetto di legge governativo che autorizza il primo ministro britannico Theresa May a lanciare i negoziati per il divorzio da Bruxelles.
The Scottish Parliament has voted – overwhelmingly – against the triggering of Article 50. #brexit

— Nicola Sturgeon (@NicolaSturgeon) 7 février 2017
La premier Nicola Sturgeon ha definito il voto "come uno dei più significativi della storia del parlamento scozzese dalla devoluzione" accordata ai parlamenti regionali. La consultazione è, infatti, considerata come un test chiave per sapere se la voce della Scozia sarà ascoltata e presa in considerazione nel processo britannico della Brexit.
Al referendum del 23 giugno la Scozia ha votato per rimanere nell'Ue, in controtendenza al resto del Paese che si è espresso in favore della Brexit.