Appello ONU sullo Yemen: "Intervenire subito o si rischia la carestia"
Commenti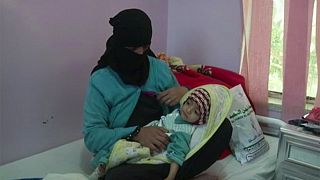 "Se non si interviene con urgenza lo Yemen rischia la carestia già entro la fine dell'anno". Altolà delle Nazioni Unite, che mettono in guardia: "L'80% della popolazione ha bisogno di aiuti alimentari. Due milioni di persone di interventi urgenti per sopravvivere".
#Yemen: conflict now the primary driver of largest food security emergency in the world. If no immediate action, famine is possible in 2017

— Stephen O'Brien (@UNReliefChief) 26 gennaio 2017
A lanciare l'appello è il responsabile delle azioni umanitarie ONU Stephen Brian, che sottolinea come ogni 10 minuti un bambino al di sotto dei 10 anni muoia per cause evitabili. Di oltre il 50% rispetto al 2015 l'incremento di quelli che soffrono di malnutrizione.
Qui l'intervento integrale (in inglese) del responsabile ONU per le azioni umanitarie, Stephen Brian
Ad aggravare la situazione alimentare dello Yemen anche l'offensiva lanciata due anni fa dalla coalizione internazionale a guida saudita contro i ribelli Houthi, che hanno preso il controllo di Sanaa e di altre zone del Paese. Conseguente chiusura dell'aeroporto della Capitale e screditamento delle banche yemenite contribuiscono inoltre a strozzare le importazioni da cui dipendono buona parte degli approvvigionamenti.