Usa: ritrovata dopo 18 anni grazie al Dna
Commenti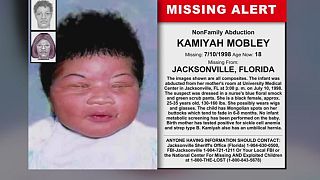 Dopo un'attesa lunga 18 anni, è stata ritrovata in South Carolina, una giovane ragazza afroamericana che era stata rapita nella culla in un ospedale in Florida nel luglio del 1998. Il ritrovamento avvenuto grazie al Dna è stato confermato dallo sceriffo di Jacksonville.
#KamiyahMobley – Original composite and sketches released at the time the kidnapping occured. #JAX#JSO#Jacksonvillepic.twitter.com/ToqdGprgHL

— Jax Sheriff's Office (@JSOPIO) 13 gennaio 2017
Gloria Williams adesso finita in manette, fingendosi infermiera, aveva strappato la neonata dalle braccia della madre. Adesso spetta alla ragazza decidere se riunirsi con i genitori biologici.