Le giraffe si estinguono lentamente: calo del 40% in meno di 40 anni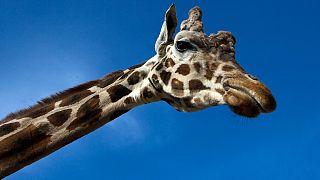 L'estinzione silenziosa delle giraffe. Secondo la "Red List of Threatened Species" che recensisce tutte le specie animali che rischiano di scomparire dalla faccia della Terra, il numero di esemplari del mammifero dal collo lungo è calato del 40% dagli anni Ottanta ad oggi.
Causa principale del fenomeno sono la caccia di frodo e l'espansione dello sfruttamento agricolo del territorio in Africa. La lista è compilata dall'International Union for Conservation of Nature .