Arrestati oltre 120 nativi in lotta contro l'oleodotto in North Dakota
Commenti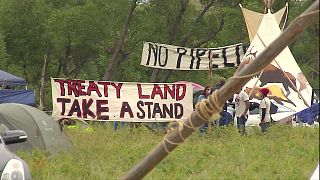 Negli Stati Uniti sono intervenuti in tenuta anti-sommossa, con spray urticanti e pallottole di gomma gli agenti che hanno soffocato la protesta pacifica dei nativi del North Dakota.
people have been maced, shot at, arrested, attacked, ceremonial sweat lodges have been torn down, tipis, this is heartbreaking. #NoDAPLpic.twitter.com/MWutBpmfc2

— t (@tyrathezombi) 28 octobre 2016
Nel corso della protesta sono state arrestate almeno 120 persone impegnate nella battaglia contro l' oleodotto che dal North Dakota dovrebbe arrivare all' Illinois. La pipeline dovrebbe attraversare una riserva dei Sioux, impegnati da mesi a manifestare contro il progetto con il sostegno degli ambientalisti.
Alla rivolta poi si sono uniti centinaia di nativi arrivati da diversi angoli del paese. "Ci battiamo – ha spiegato uno dei leader Sioux – per difendere il fiume che fornisce acqua alla nostra comunità e per proteggere i nostri bambini".